About the Publisher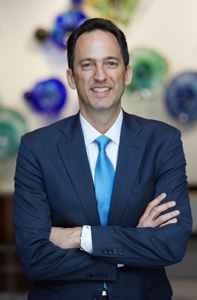 Justin Sayfie is a government relations consultant and partner in the Washington, DC office of Ballard Partners.
Sayfie previously served as a top advisor to former Florida Governor Jeb Bush. He also served in the administration of President George W. Bush as a Commissioner on the Commission on White House Fellowships, where he helped oversee the nation's top leadership development program. Additionally, in 2005, Justin was appointed by U.S. Senator Mel Martinez as Chairman of the Federal Judicial Nominating Commission for the Southern District of Florida, where he led the initial nominating process for Federal Judges and U.S. Attorneys in South Florida.
He appears regularly as a political commentator on CNN, Fox News and MSNBC. Since 2002, Justin has published SayfieReview.com, an award-winning online publication focused on Florida politics that has been described by the Tampa Bay Times as the "online Bible for Florida political junkies."
In 2007, Justin served as a delegate for the American Council on Germany's Young Leader Conference in Berlin and Munich, and in 2008 he served as a delegate in the American Swiss Foundation's Young Leader's Conference in Geneva.
Sayfie received his bachelor's degree in American Government from Georgetown University, and his juris doctor, cum laude, from the University of Miami.